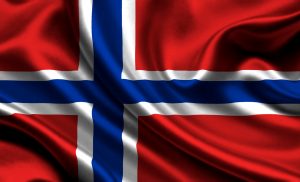 Uff Da! Chad is making his mark in the world of Scandinavian Storytelling. No event is too large or too small for Chad's blend of historical and family tales.
"Chad Filley's Scandinavian Storytelling was a hit at the senior center! He performed to a full house and did not disappoint! "
Jody Van Lingen – SAC's Enrichment Center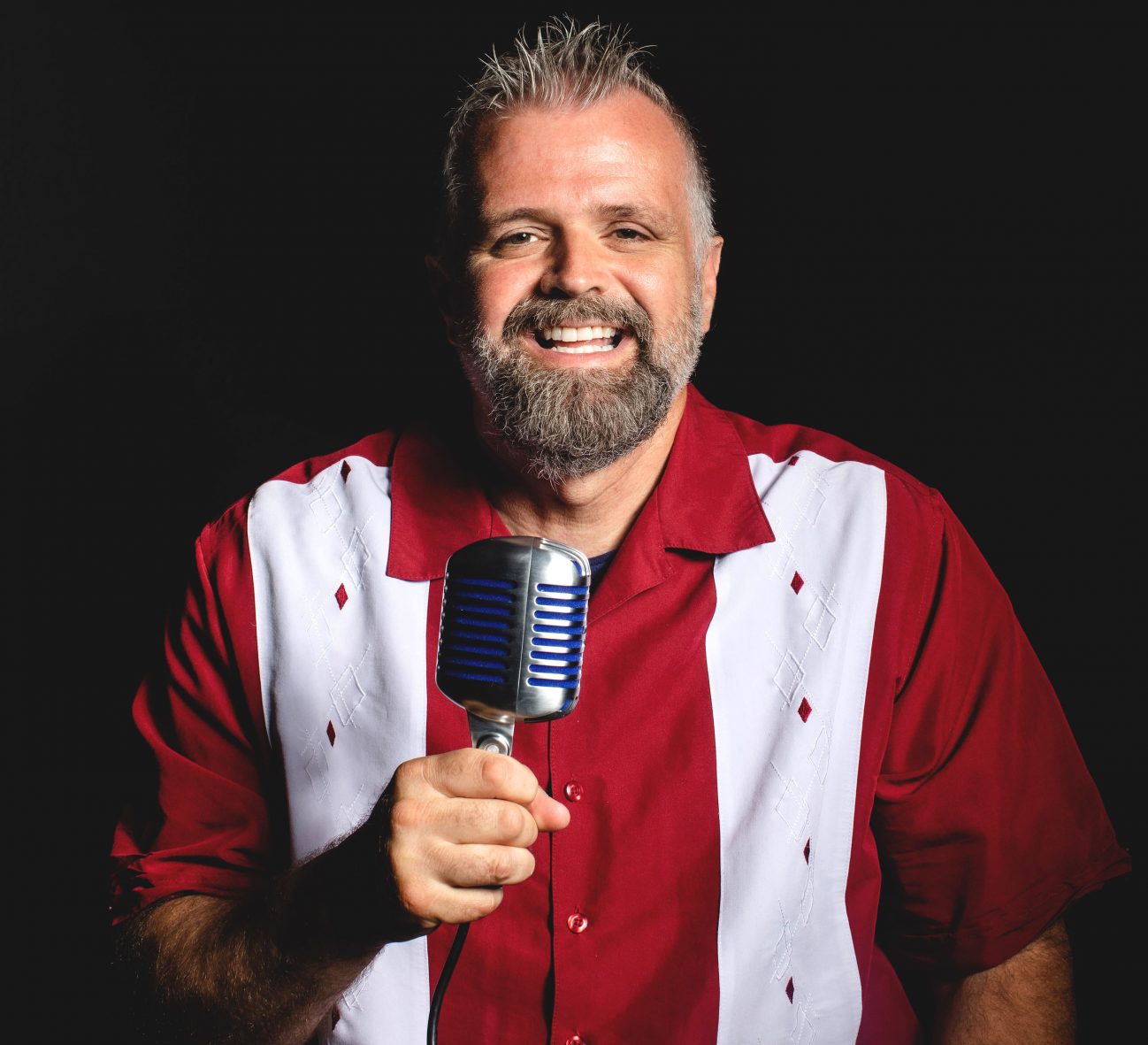 Comedian
Chad has been entertaining audiences since 2010. He's performed in Las Vegas, Alaska, and he even twerked on the stage of the Grand Ole Opry.
"CHAD FILLEY IS THE BEST-KEPT COMEDY SECRET IN MINNESOTA."
Jeff Meyers – Adventure Limousine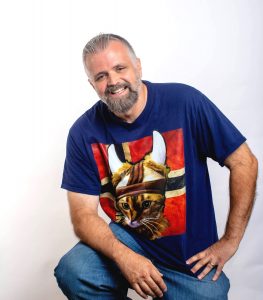 Keynote Speaker
Chad has entertained audiences since the early 1990s with his unique mixture of humor, heartwarming tales, and a message you won't ever forget.
"Why hire Chad Filley? Because you're smart!"
Kevin Kling, Minnesota Humorist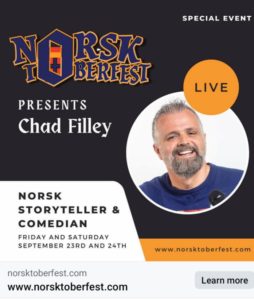 Chad has spoken at corporate functions, prisons, comedy clubs, school groups, festivals, banquets, and churches. Some memorable storytelling performances include:
Norsk Hostfest: Minot, ND
Norsktoberfest: Glendive, MT
Elvesvingen Sons of Norway: Mankato
Camp Cabaret: St. Paul, MN
Friendship Cafe (SAC's): Cambridge, MN
A Center For The Arts: Fergus Falls, MN
Performing Arts Center, Cambridge, MN
LaCrosse Storytelling: Festival Lacrosse, WI
Amery Storytelling Showcase: Amery, WI
Jack Links Aquatic Banquet: Minong, WI
Confabulation Storytelling Conference Presenter: Madison, WI
Nordic Midsummer Fest: Burnsville, MN
Scandinavian Showcase: Cambridge, MN
Stonecrest Woodbury, MN
Park River Estates Coon Rapids, MN
LefseFest, Red Wing, MN
Scandinavian Smorgasbord, Pequot Lakes, MN
Roseau County Museum, Roseau, MN
Isanti County Historical Society, Cambridge, MN
Syttende Mai Celebration, Eau Claire, WI
American Council For the Blind, Minnesota Chapter
Numerous Sons of Norway Meetings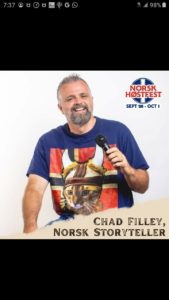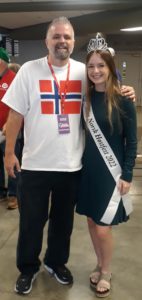 Sample Program Titles:
Scandinavian Legends of the Red River Valley : Swede Granberg & Florence Tree Top Klingensmith
The Immigrants Long Journey from Scandinavia to Minnesota
Humorous stories of Immigrants and their descendants